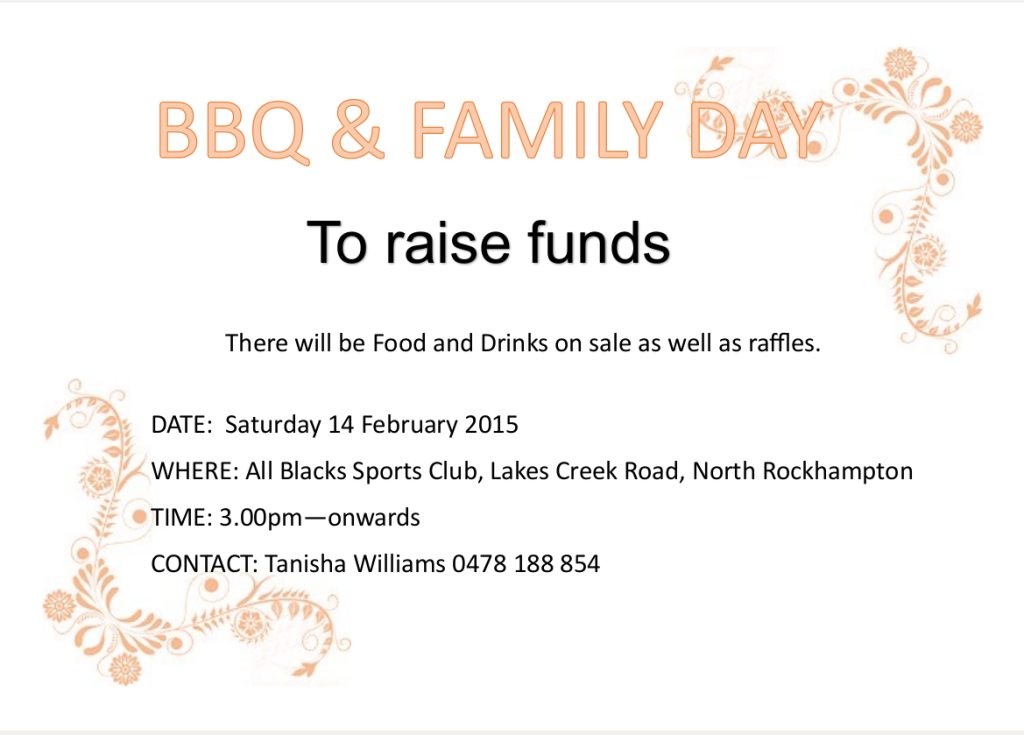 Last weekend a young person from our community lost her life to a shocking and unforeseeable tragedy. Her family have approached the Reconnect service requesting assistance to organise and promote an event to raise funds for unexpected expenses.
The family have indicated they will be holding a BBQ/Family Day this Saturday the 14th February from 11am onwards at the All Blacks Grounds, Lakes Creek Road.
They will be selling food, drink and raffle tickets and are seeking donations of any kind that may be used to help raise money i.e. prizes for raffles, items of food and drink, monetary contributions.
We are circulating this email on behalf of the Williams/Freeman families, please share with your networks ASAP.
Further, If you or your organisation are able to assist in any way please contact Tanisha Williams on 0478188854.
Thank you
Michelle Richards
Reconnect Program Coordinator
2/181 East Street, Rockhampton Qld 4700
T(07)49223544  F(07)49278225 M: 0439981700  E: michelle@fbec.org.au