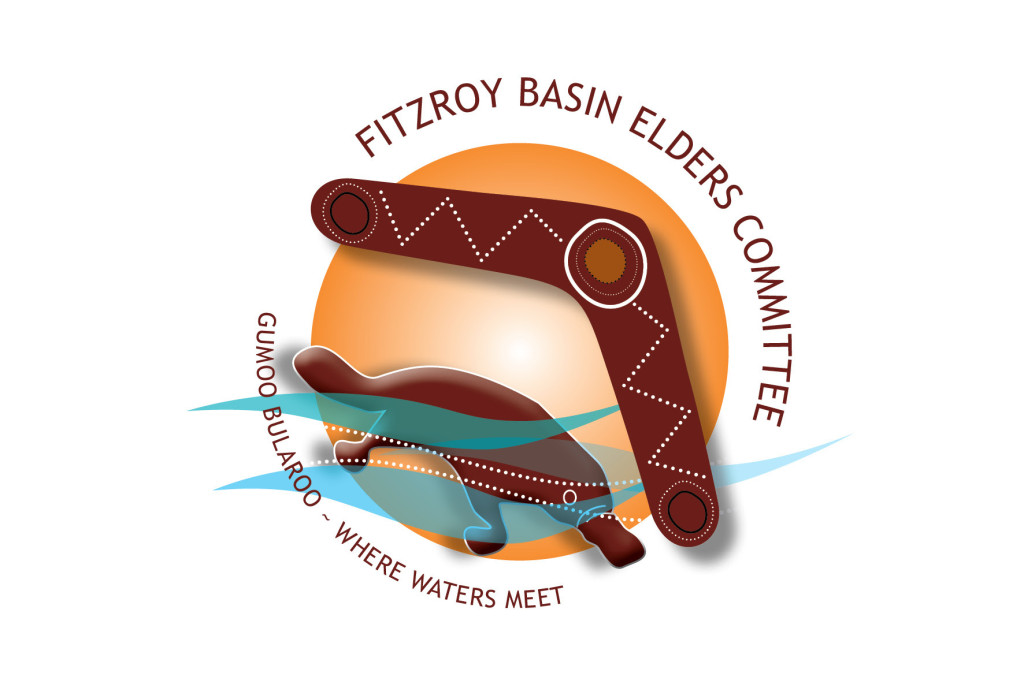 Future, Building, Engaging Communities
ACKNOWLEDGEMENT TO COUNTRY
On behalf of Fitzroy Basin Elders Committee's, its staff, Reconnect staff and we would like to acknowledge and pay respect to the Traditional Owners of the land on which we do business; the Darumbal people. It is upon their ancestral lands that Fitzroy Basin Elders Committee Incorporated (FBEC) conducts its business and as we share knowledge, teaching, learning and research practices within this organisation may we also pay respect to the knowledge embedded forever within the Aboriginal Custodianship of Country
2013 Elders Christmas Party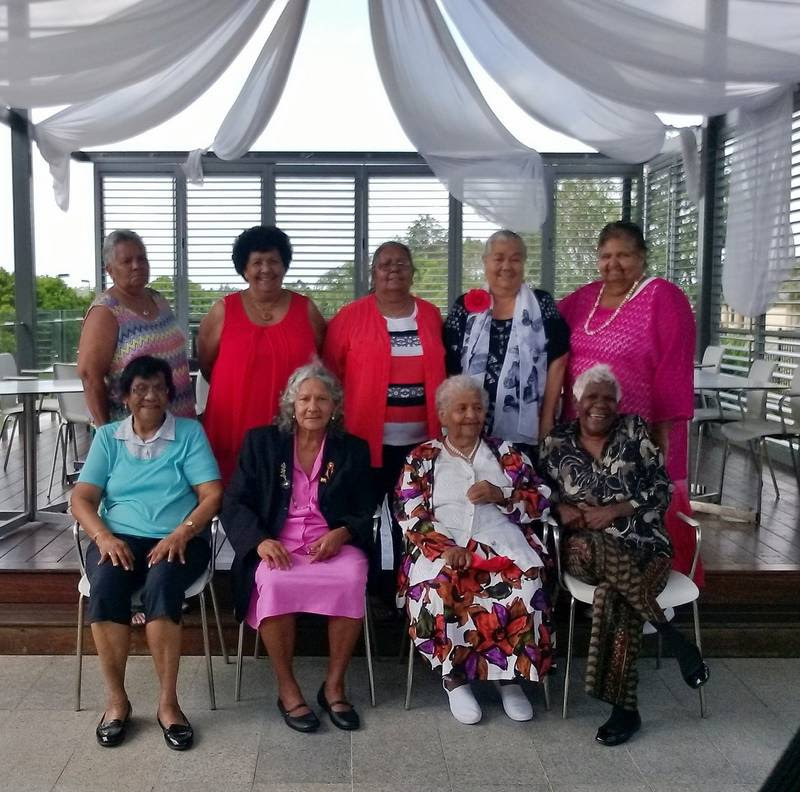 As we all prepare for a well earned break to enjoy time spent with the company of loving family and friends, let's take a moment to reflect on 2013. It certainly has been a very full year with changes both to strategic/operational management and staff, a move of office, roll out of highly successful events like our first Symposium and the Junior Ranger program and of course like many other government funded organisations, the impacts from the changes of a new Federal Government. It certainly has been a roller-coaster!
Along the way we have developed stronger links and partnerships, been actively involved within indigenous community focused events and rejuvenated the interest of cultural and natural resource management within the catchment area and various stakeholders. There have been lessons learnt and FBEC is now stronger because of these.
We will continue to grow and develop always remaining focused on the values of FBEC:
Respect: Past, present & future
Confidentiality: Positive balance of privacy, security & safety.
Culture: Our beginnings & heritage supported, communicated & progressed
Country: Our links are never forgotten & always maintained.
Working Together: As one, for all
With a lot more exciting and challenging things planned for 2014. On behalf of all the staff we wish you peace & safety of the season and enjoy the time spent with your family & mobs.
Gundoo Rangers Corner
The Gundoo Junior Rangers have been as active as ever the last couple of months with a Kemp Beach Clean Up day in November with a big thank from our partners Tagaroa Blue, Great Barrier Marine Park Authority and Traditional Owners. Over 50 individuals collected almost 3000 pieces of marine debris and learnt about the marine environment and the importance of keeping our beaches clean.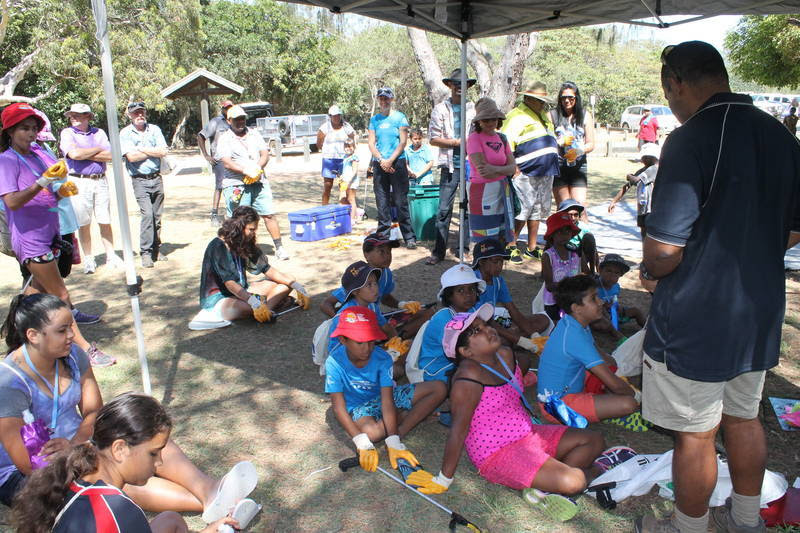 A small group of the Gundoo's also stood up to present to a large crowd of Fitzroy River Coastal Catchment members and Board at their Annual General meeting. They talked about what their program is all about, the work they have doing since inception and why they enjoy it so much.
December sees them gathering to curate and design their very first exhibition:
Gundoo Impressions – teachings and learning of the Gundoo Junior Rangers
Set for opening Monday 20 January 2014 at the Walter Reid Centre to showcase their interactive interpretations of natural & cultural landscapes as well as talk about the various art pieces they have produced, share samples of traditional foods & perform aboriginal languages/songs they have learnt from Elders and Traditional Owners. It will be an event not to be missed!
If you want to attend, don't forget to RSVP to Kim at the FBEC Office by phone or email: admin@fbec.org.au or 4922 3544.
Reconnect News
Introducing………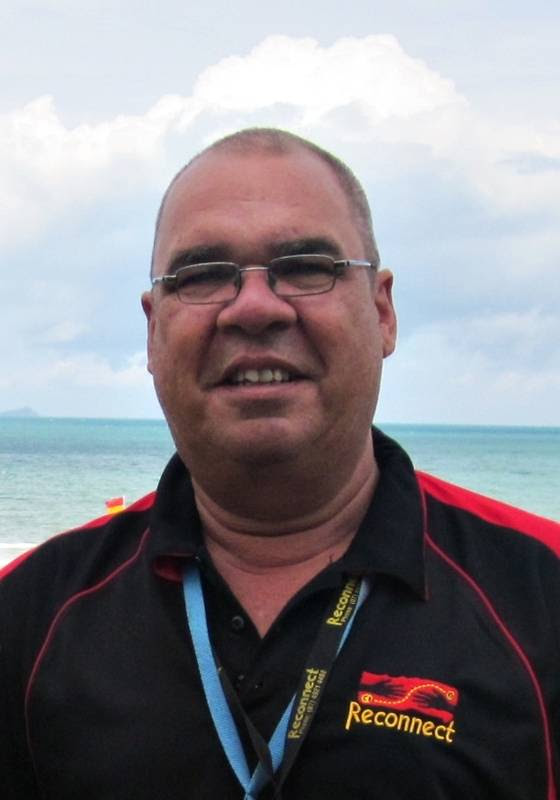 FBEC & Reconnect would like to welcome Troy Doyle as the new Reconnect Male Case Manager for the Rockhampton Office. Troy is a descendant of the Iman Tribe from around the Roma area. He comes from a family of 10 children and believes that our youth are our future and it is important that we support them to achieve their goals what ever they may be..
'Cause I'm Black' Program
Reconnect have been busy over the last school term, delivering the new 'Cause I'm Black' program. The program was developed to provide a pathway back to positive social inclusion for our young people not attending school or exiting Youth Justice Programs. 'Cause I'm Black' has been a resounding success in regard to attendance, participation, positive attitude and perseverance. Success can be measured in many ways, big and small, however abundant smiles and laughter over the past 8 weeks is the measure of success most evident to all involved.
A big thankyou to Yvonne and Tony from Medicare Local, Bidgerdii Health Services, Darumbal Youth Services, Life Without Barriers, Lester Adams, Kaylene Butler, Uncle Wade Mann and FBEC/ Reconnect staff for their collaborative efforts in delivery of the program. Also many thanks to Aunty Chris and Aunty Ad for joining the group for a shared lunch after the Kershaw Gardens Bush Tucker Walk.


Reconnect staff would like to wish everyone a very merry, happy, safe and peaceful Christmas.
Queensland Government News
To have your say visit the Get Involved page:
Great Barrier Reef Strategic Assessment