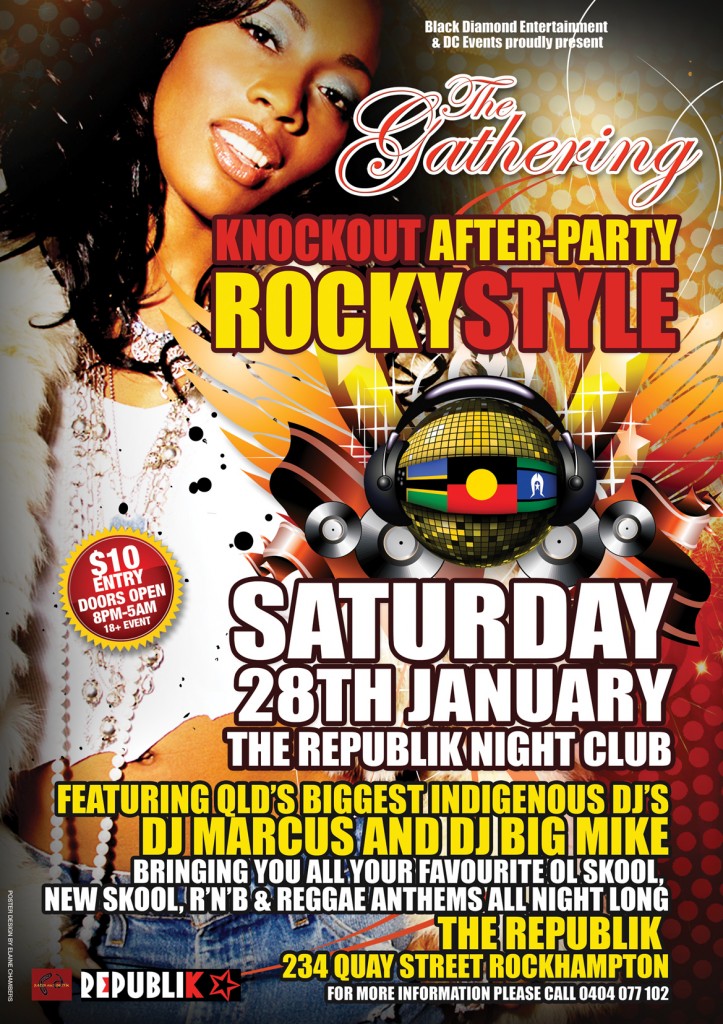 BLACK DIAMOND ENTERTRAINMENT & DC Events
Press Release for The Gathering Knockout After-Party
Black Diamond Entertainment & DC Events as promised are coming back to Rockhampton for another big night of celebrations and good times. After the successful Murri Xmas party the crew are heading back to Rockhampton on Saturday, 28th January to bring you The Gathering at the Republik Nightclub featuring once again two of the state's biggest Indigenous Dj's; Dj Marcus and Dj Big Mike.
The Gathering is a regular event the Black Diamond Entertainment crew hold in Brisbane and on the Gold Coast and is a night for all to come together to celebrate and recognize our amazing diverse culture in Australia. We also want to promote a fun and enjoyable experience for all in a night club environment. Black Diamond Entertainment and DC Events will be in town on the same weekend as the Footy Carnival and other significant celebrations so is a perfect opportunity for everyone to come together and celebrate a huge weekend in Rocky.
Republik Nightclub open doors at 8pm and Entry is $10 at the door. For more details call 0404 077 102.