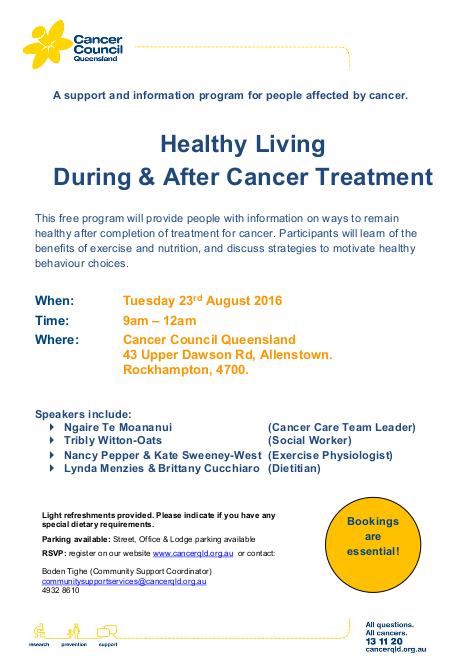 On the 23rd August, Cancer Council Queensland (in collaboration with the Rockhampton Base Hospital) will be delivering aHealthy Living With & During Cancer seminar in Rockhampton.
This program aims to support people who have or are completing their cancer treatment with information relevant to making healthy lifestyle choices at any stage in their cancer journey.
The seminar covers exercise and nutrition, as well as barriers to making appropriate choices.
Flyer attached.
Boden Tighe   |   Community Support Coordinator – Cancer Council Queensland
T: (07) 4932 8610   |   F: (07) 3259 8480   |   M: 0448 107 398
WEB  |  FAN  |  TWEET  |  TUBE  |  LINK
43 Upper Dawson Road, Rockhampton QLD 4700