Mixed Touch Footy Competition – Youth Week Event on Wednesday 10th April (School Holidays) Enter your Team Now!!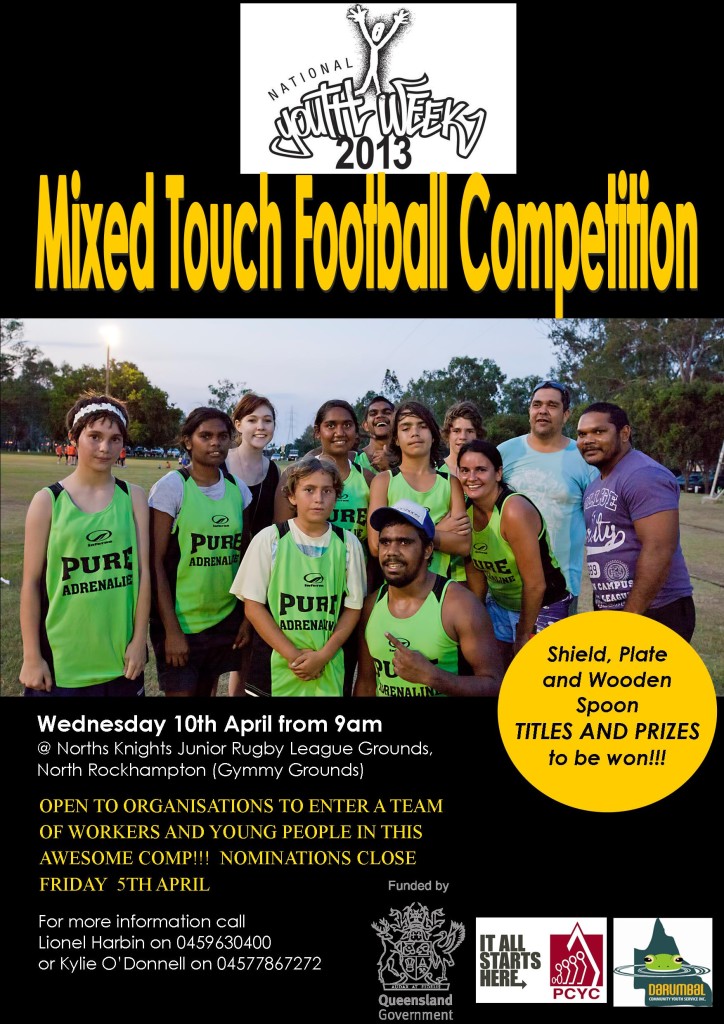 National Youth Week – Be Active. Be Happy. Be You.
The local community organisations are working collaboratively to host a Mixed Touch Footy Competition as part of National Youth Week. We are hoping your organisation will enter a team and enjoy a fun day of Touch Footy and celebrate Youth Week.
National Youth Week is from 5 -14 April 2013. (School holidays)
YARI Coordinator
Police-Citizens Youth Clubs QLD
Bridge Street
North Rockhampton Q 4701
Ph 07 49 277 899
Mob 0457786272
Fax 07 49 223 998
Email: yacca@rockhampton.pcyc.org.au
Website www.rockhampton.pcyc.org.au