Please join us to yarn about activities you'd like for your Women's Group!
Thursday 22nd July 2021 – Click HERE for details
Juwarki Kapu-Lug was once again proud to be a Rock NAIDOC Platinum Sponsor.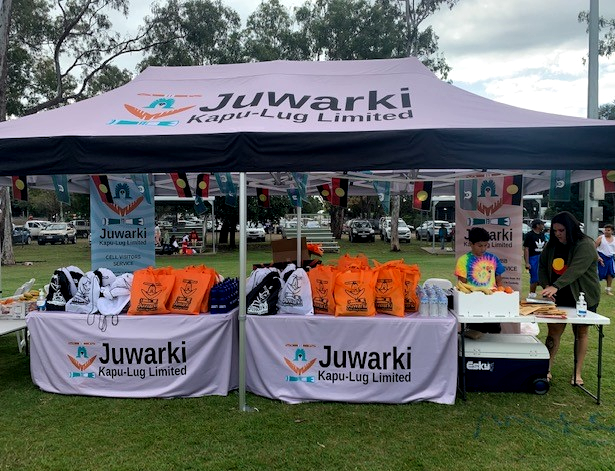 Thanks goes to everybody involved in setup and running of our stall. A fantastic day for all, with huge crowds in attendance!