"Gumbi Gumbi is looking for Expressions of Interest for Registered Nurse and Enrolled Nurse"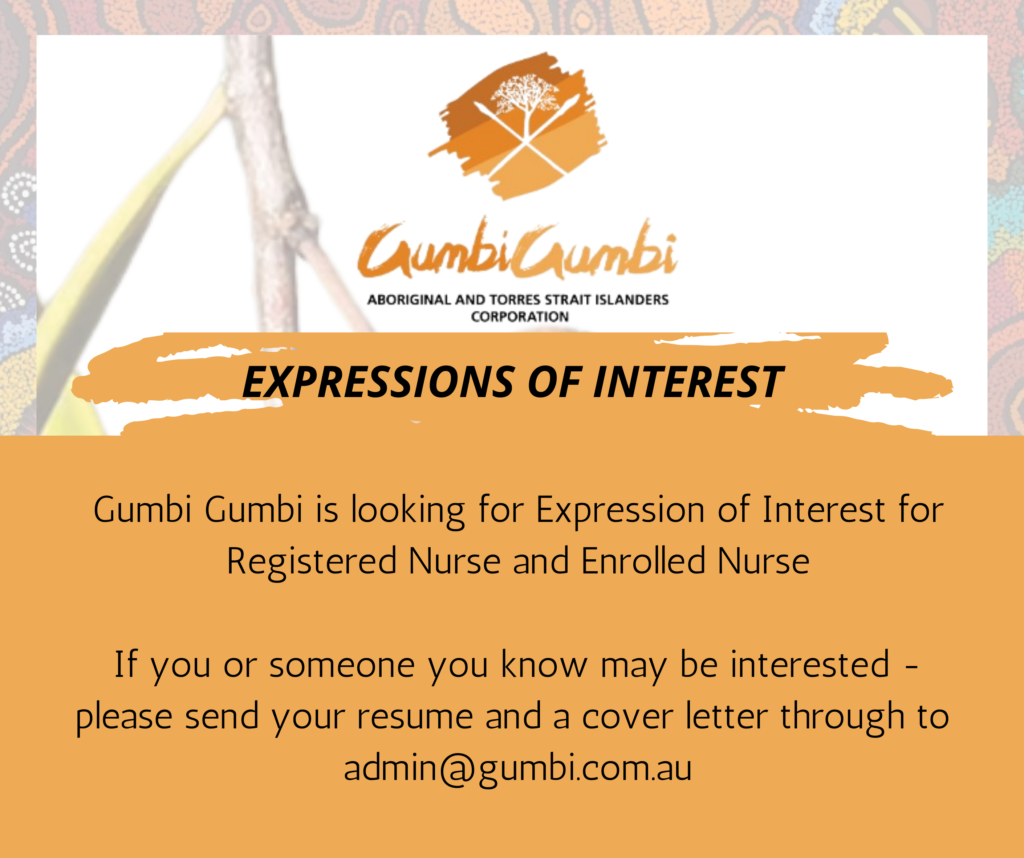 Community Practitioner
Rockhampton
Fixed term to 23/12/2016 – Part time 48hrs per fortnight
The Family Support Community Practitioner will work from a strengths based framework to focus on the safety and wellbeing of children and young people through the use of prevention and early intervention strategies. This role provides support to families to reduce harm or risk of harm to children and young people; to prevent crisis or problems in the family from arising or escalating; and to stabilise or maintain family wellbeing.
Application information including position description is available on our website atwww.anglicarecq.org.au
or contact Sharon on (07) 4837 5300, spabis@anglicarecq.org.au
Applications close:  Wednesday 2 November 2016
information-guide-for-applicants-1
PeakCare is pleased to bring to your attention a newly created position of Project Manager (Special Projects) that is being made available for a twelve month appointment or secondment to PeakCare commencing in December 2016 (or thereabouts).
Attached is a description of this exciting position that will be both challenging and highly rewarding.
As noted within the attached description, expressions of interest are to be submitted by 10am on Wednesday 9th November 2016.
Please consider if you or someone known to you may possess the right sets of knowledge, experience, skillsand personal attributes to take on this important role.
You are encouraged to widely distribute this information and the request for expressions of interest throughout your organisations and networks.
Questions about the role may be directed to Lindsay Wegener (Ph. 07 3368 1050 or email: lwegener@peakcare.org.au).